Embroidery comes in many different styles and shapes.
In fact, in the world there are so many different kinds that it's virtually impossible to count! I myself am an avid lover and appreciator of this fine art. It dates back centuries. Ive made it my mission to learn about as many different kinds as possible while I add to my ever growing list of embroidery skills.
This week's new obsession: Cutwork Embroidery.
I've been learning how to achieve this embroidery style myself, so I thought there was no better time to learn about its history a bit and also share some design ideas and patterns with you.
So let's get into it.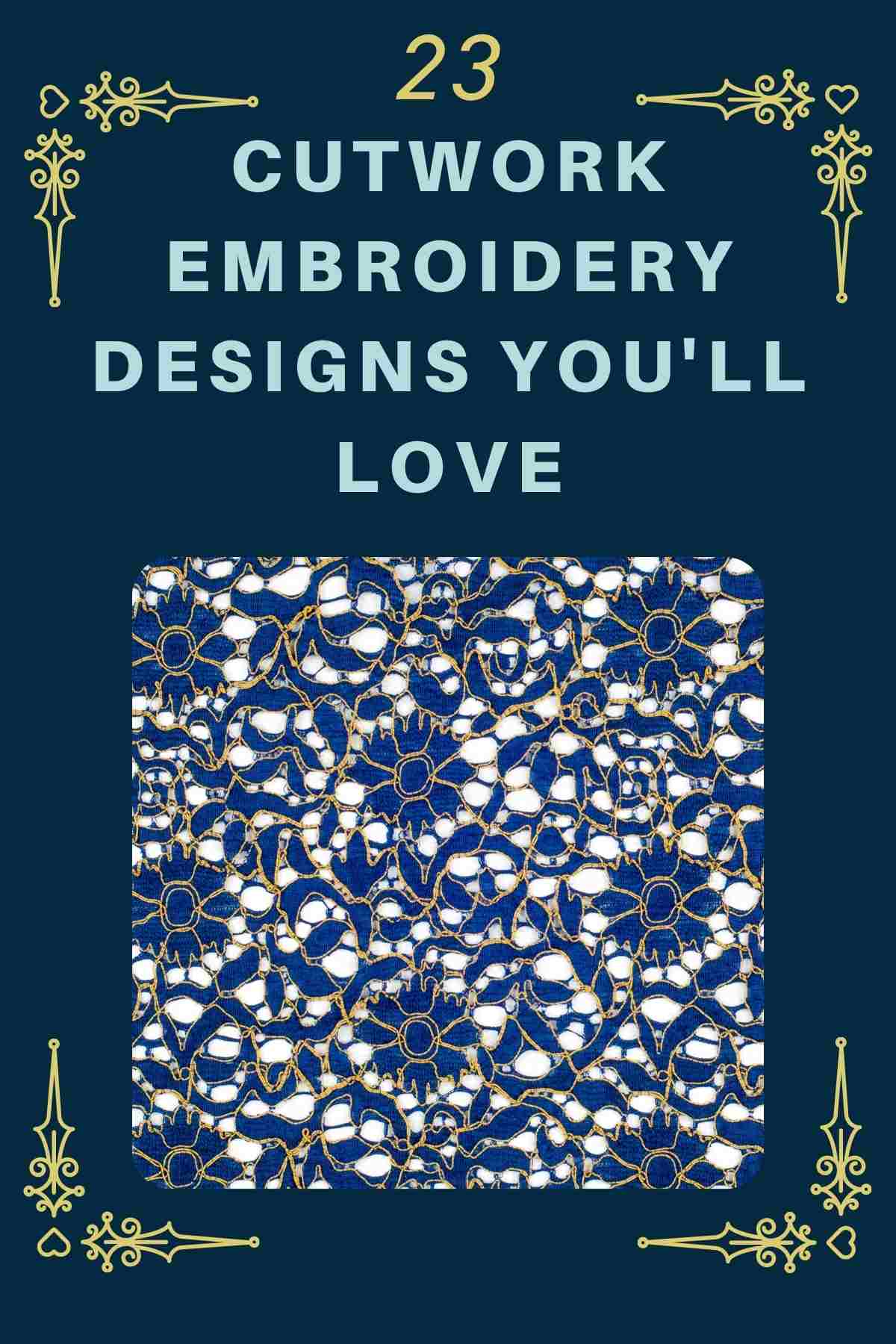 What is Cutwork Embroidery
This is an embroidery technique where various areas of fabric are cut out along satin or buttonhole stitch outlines. This style is often called "Embroidered lace" due to its lacy appearance.
This technique can be traced back to Italy around the 14th, 15th & 16th centuries. Originally stemming from drawn thread.work which was created by nuns to be used as textiles for their church. They decided to remove large areas of the background fabric instead of taking away the thread. This style caught on and bam, cutwork embroidery was born! During this time, this kind of embroidery was very popular and also very expensive, so only the rich would be caught with it.
This style of embroidery is used for many things today. Including but not limited to; Table runners, doilies, fancier clothes, and handkerchiefs!
Popular Styles of Cutwork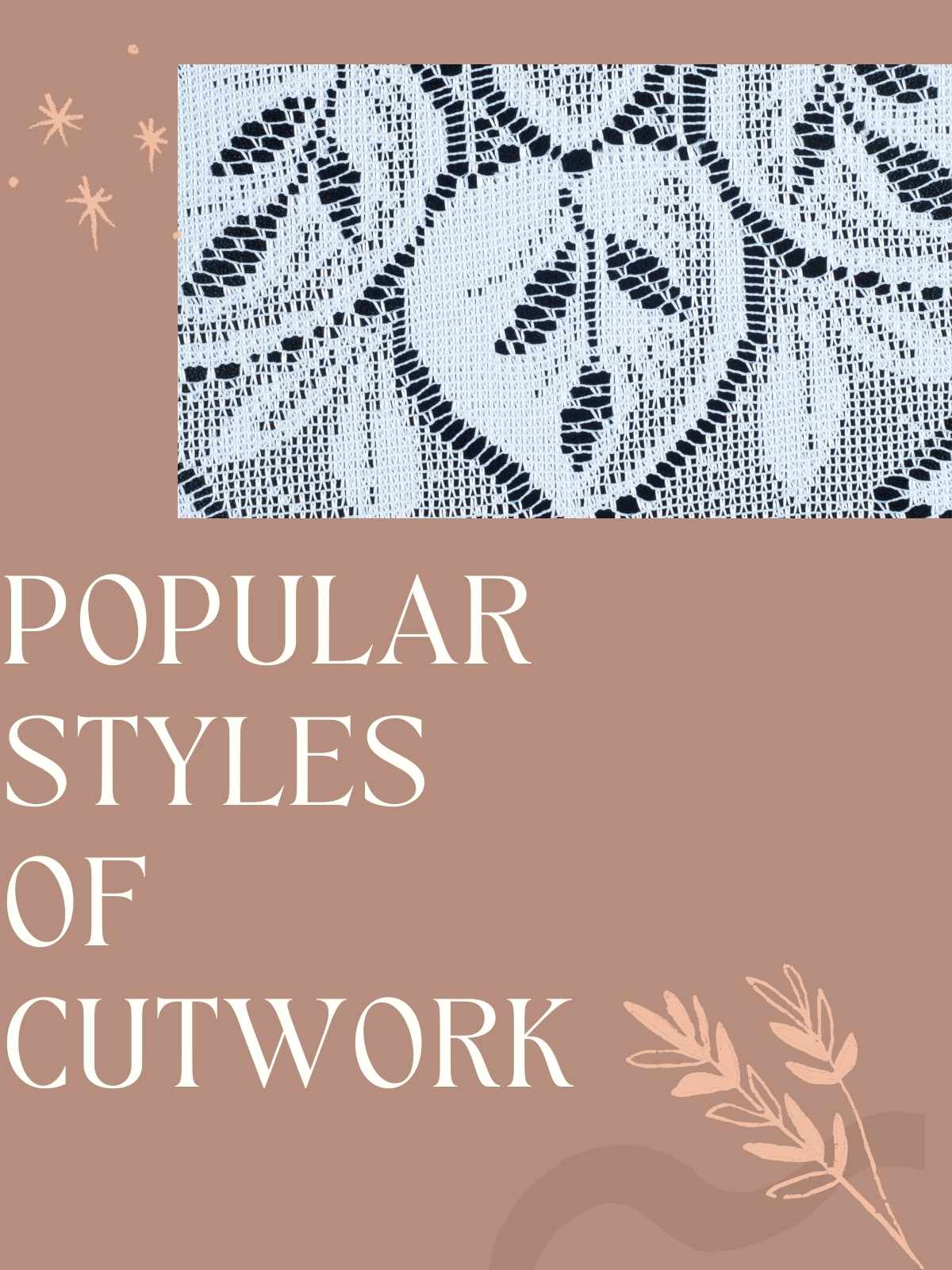 There are many different kinds of cutwork, but 2 are the most popular. The first of which being Broderie Anglaise. A style in which oval holes are punched out of fabric, most of the time in a cool pattern. The shaped edges are then overcast. Making a very neat and fancy looking design!
The second is Hardanger Embroidery. In this style, the design is gradually built upon with the use of geometric blocks. This was done using a satin or a straight stitch. Areas of fabric were then removed to create open spaces in the design. The end result would be a beautiful thread art that was most commonly made in white.
How cool is it that this embroidery style can be traced so far back? So if choose to create your own cutwork embroidery you'll literally be crafting back in time!
Creating Your Own Cutwork
The easiest way to achieve your own cutwork is to use an embroidery machine. This will save you a ton of grunt work and time from mess ups that could happen along the way by using your hands, while also creating a more streamlines and seamless design(no pun intended).
You may be thinking to yourself, "But I have no idea what to make, or what it should look like." Don't worry, that's what i'm here for.
I've created a list of 23 of the coolest and cutest cutwork embroidery designs for you to look through. Hopefully by the time you've gone through all of these you have gained a better understanding of the cutwork style as well as a better understanding of your own style too.
Dive in!
Simple Cutwork Embroidery Designs
Here I've included not only designs but also cutwork kits you can buy. These have the materials you need in one place for your specific design, so it saves you some time and energy. From flowers to placeholders, this list has something for you!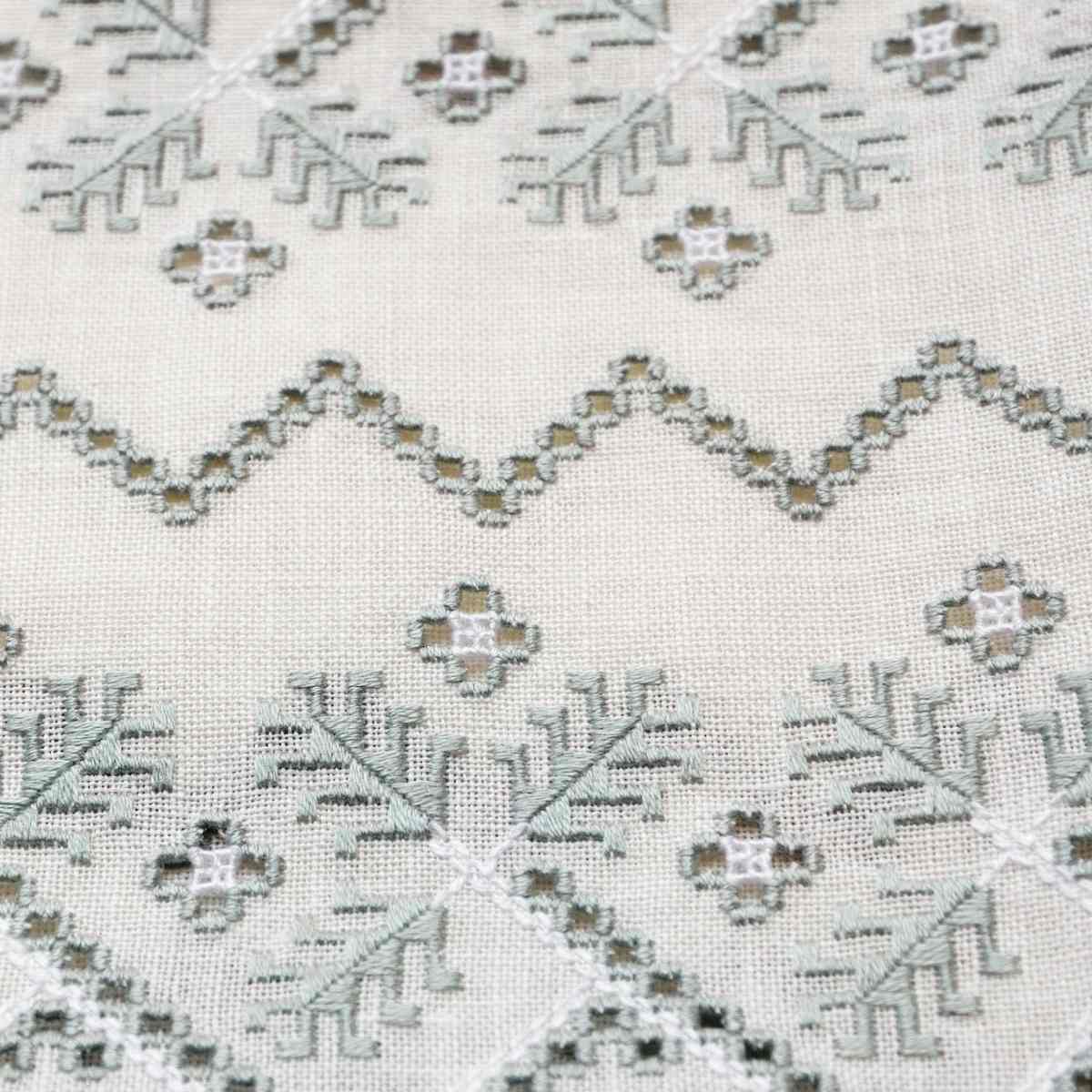 11. Cutwork Flowers
12. Large Rose
13. Lace Snowflake
Free Cutwork Embroidery Machine Designs
I'm a firm believer that crafting should be available to everyone! If funds are a little tight right now but you still want to get your cutwork on, don't you worry!
I've also included a list of free Cutwork designs for you to look through and choose from. Go ahead and give them a look through.
I know there is something in here that you'll like because I fell in love with…well…all of them.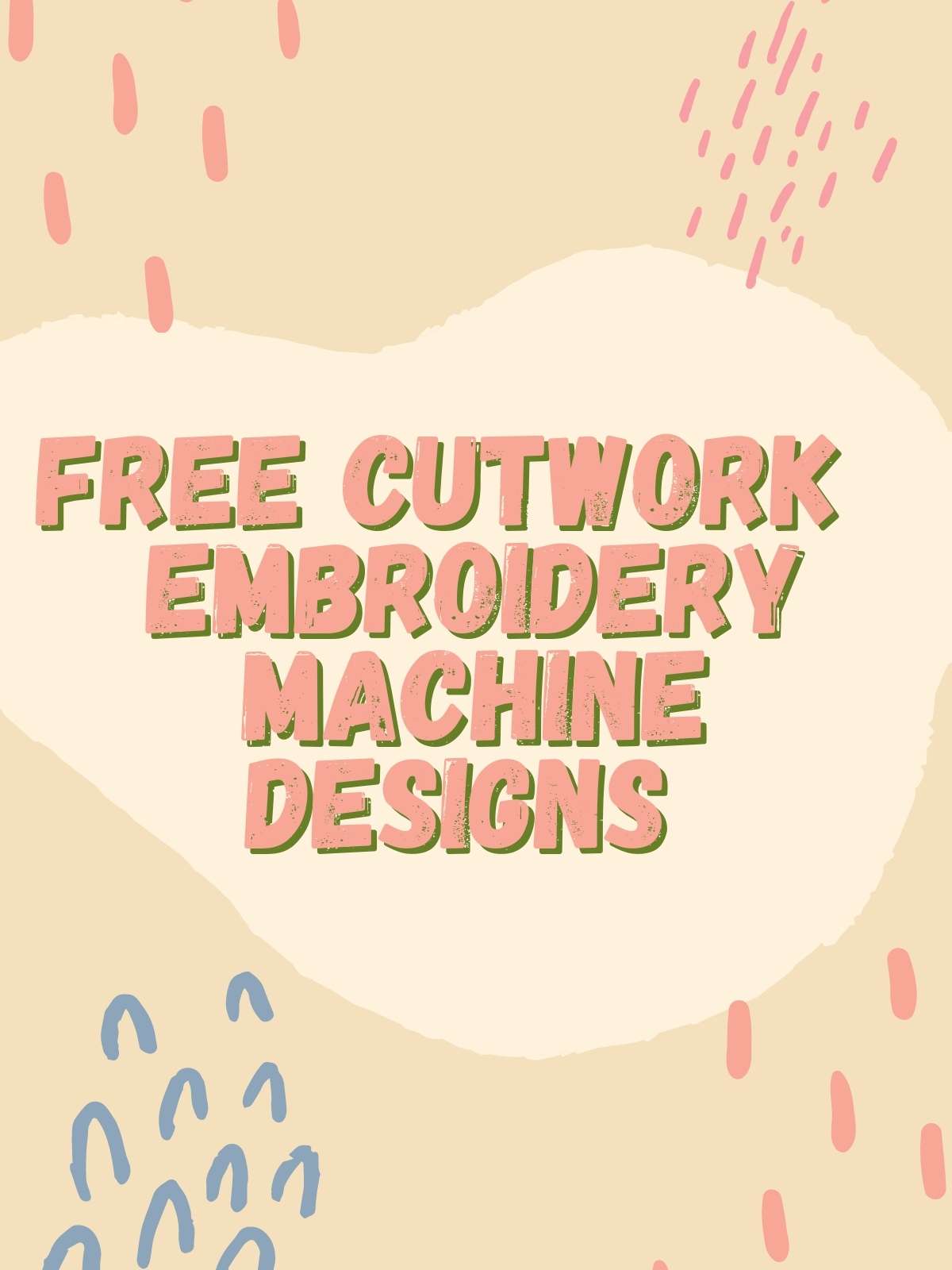 16. Delicate Flowers
17. Flower Trim
19. Cute Dove
20. Flower Liner
22. Lace Butterfly
23. Doily
And there you have it! I hope you loved learning about Cutwork embroidery as much as I did. I also hope that you were able to find some inspiration for your next craft project! Remember, when you're creating cutwork of your own you're literally crafting through time. How cool is that! Happy embroidering!
Heres More Embroidery Idea's You'll Love!
30 Festive Christmas Embroidery Designs – Festive Christmas embroidery designs are the perfect wintertime project. When considering starting an embroidery project, choose a design that is suited to your skill level and the time that you have to accomplish the piece. Embroidery design projects can range from Christmas kits already put together for you to design patterns that can be found on Etsy, Pinterest, and more. For advanced sewers, we recommend two weeks to finish an embroidery piece. For beginners, we recommend two months. 'Tis the season to get crafty!

31 Adorable Easter Embroidery Designs – Easter is such a fun holiday, and what better way to celebrate than with some adorable Easter embroidery designs? This springtime celebration is a great way to bring your family and friends together. As you start thinking about what kind of food you'll eat, don't forget about decorations – and entertaining activities.  Whatever date Easter falls on this year, you'll be ready to celebrate! You can use any of the Easter designs below to embellish clothing, homewares, or even create some unique Easter decor! Another fun idea to make the most out of your Easter egg hunts is to fill a few eggs with some embroidery kits.

15+ 3D Puff Embroidery Ideas – Break out your embroidery machines! You'll need one to make these awesome 3D puff embroidery ideas. Now that you know what kind of equipment you'll need, the only thing left to decide is what you'll make! Maybe an apliqué for your favorite baseball cap that needs a bit of freshening up? Or perhaps a cute emblem for a backpack? Whatever you choose, you'll be awed by how cool (and professional) these puff embroidery designs can be.