Embroidery is an art that's been popular for many centuries. And although it seems like most people prefer working with flowers and other designs, there are still those who enjoy doing animals the most.
Horse embroidery, in particular, is a classic embroidery subject. It's not as popular as it has been before, but there are still people who embroider horses on their clothes or use them for various decorations.
The most popular and amazing horse embroidery patterns include floral themes, Scandinavian horses, nursery and kid decor, and Western motifs. If you're into farm animals, take care of horses, or just find them appealing, then you'll enjoy these 19 examples of beautiful horse embroidery.
Why You Should Make Horse Embroidery Designs
Horse embroidery is so diverse that you can find a pattern suited to your taste!
If you're into farm animals, take care of horses, or just find them appealing, then you'll enjoy these 19 examples of beautiful horse embroidery.
Have fun doing some of these and don't forget to let us know which ones are your favorites!
Simple Embroidery Ideas
These simple designs are probably the ones that look best on clothes. They can be done using one or two thread colors, and they're great for children's clothes as well as for decorating household objects like pillowcases, towels, and sheets.
Unique and Creative Embroidery Designs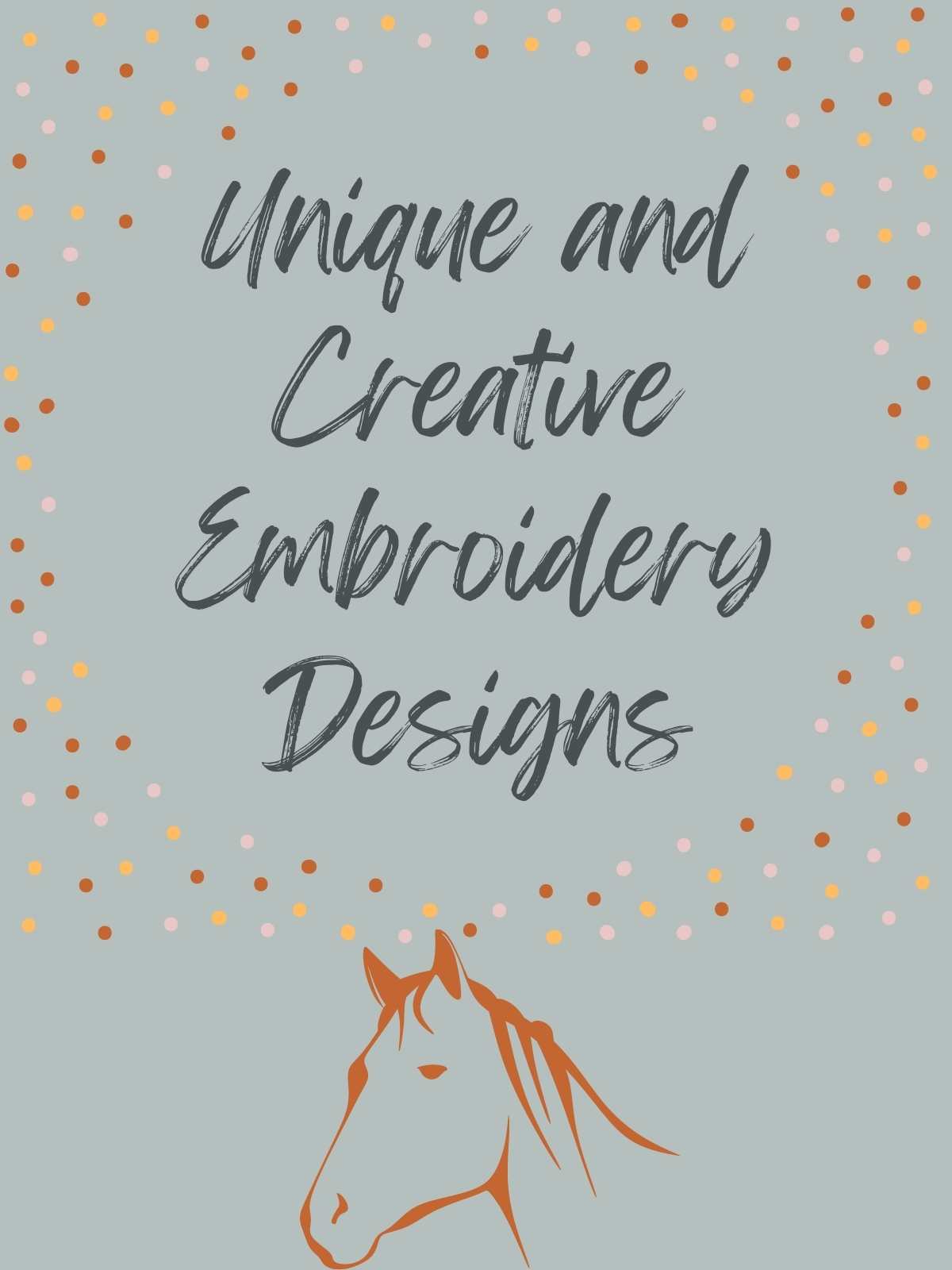 If you want to do something different, then these are some of the best designs for you! They're fun and quite original, so they're perfect for clothes or just home decorations.
Beautiful Horses In Nature
You'll love these beautiful designs if you enjoy embroidery that has something to do with nature and flowers. These use many different colors and each can be done with many different types of stitches.
Challenging Horse Embroidery Designs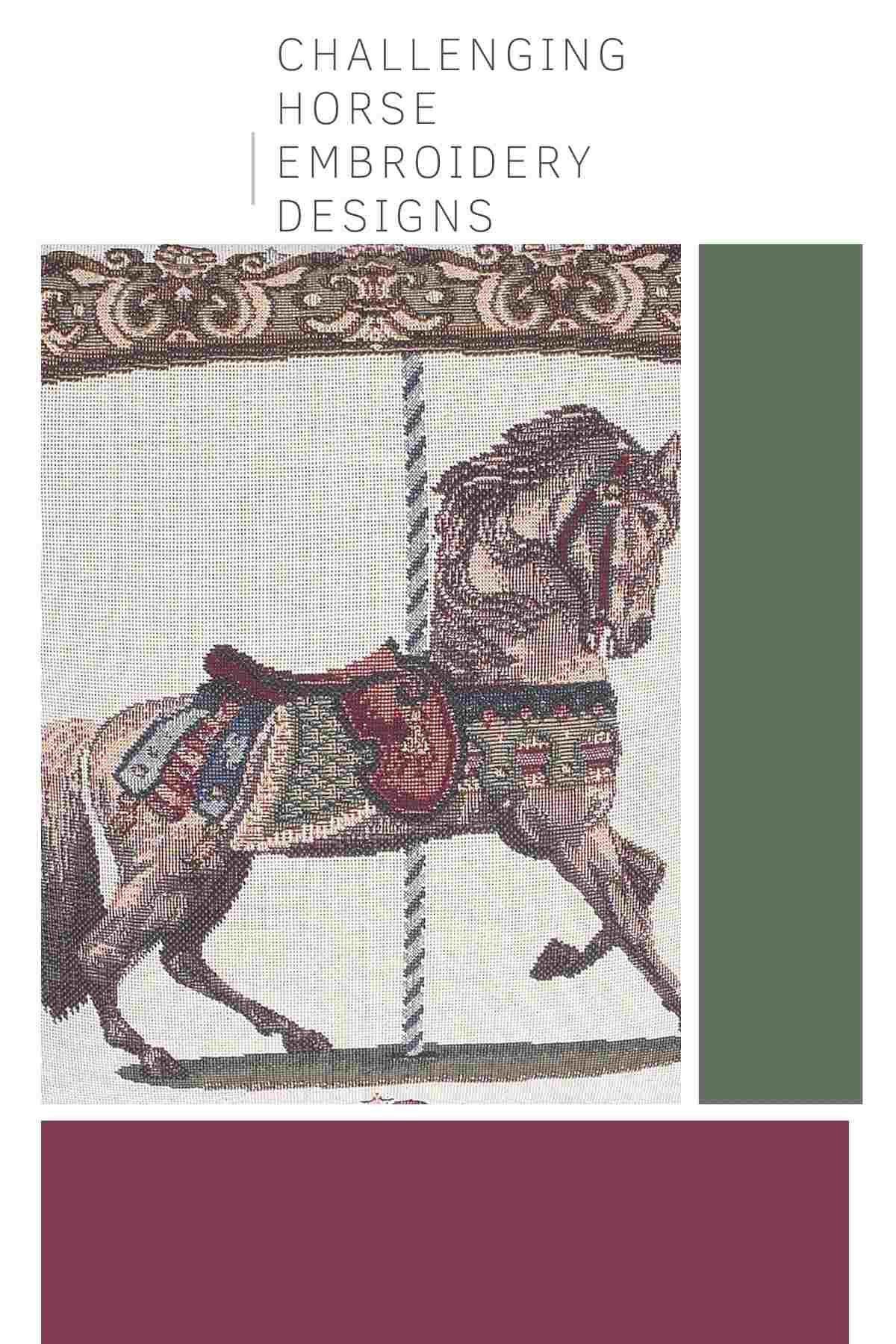 If you're not afraid to challenge yourself, then these are the patterns for you. They're beautiful and time-consuming, but they'll look simply stunning when they're done!
More Embroidery Patterns You'll Love
3D Puff Embroidery Ideas – Whether you're a beginner or seasoned expert, 3D puff embroidery designs are a great way to step up your sewing game! You probably recognize this type of embellishment. The 3D puff effect is often seen on sports jerseys, backpacks, baseball caps, and even on some jeans. Try out these ideas if you're looking for a new style of embroidery to add to your arts and crafts toolbox.
27 Sunflower Embroidery Patterns – A sunflower embroidery pattern is one of the most popular patterns in needlework. Floral embroidery patterns are always beautiful to look at and can even be easy to do. Sunflowers symbolize happiness, which is why they are so common to use in embroideries! Some can be created by hand, while others may require a machine. These designs can be used to make patches for shirts, pillowcases, blankets, napkins and more.
17+ Adorable Dog Embroidery Patterns – Dog embroideries are perfect for pet owners and people who love dogs in general, because they can be stitched on different materials and objects and are also readily available from the store. Below are twenty adorable patterns that are great for pillows, bags, clothes, and even your pet's collar!