With so many dog breeds out there, it can be difficult to pick which adorable dog embroidery pattern you want to stitch first. If you're thinking about adding a little canine to your thread decor, then you have come to the right place.
We have "stitched together our favorite patterns from Etsy, Pinterest, and more!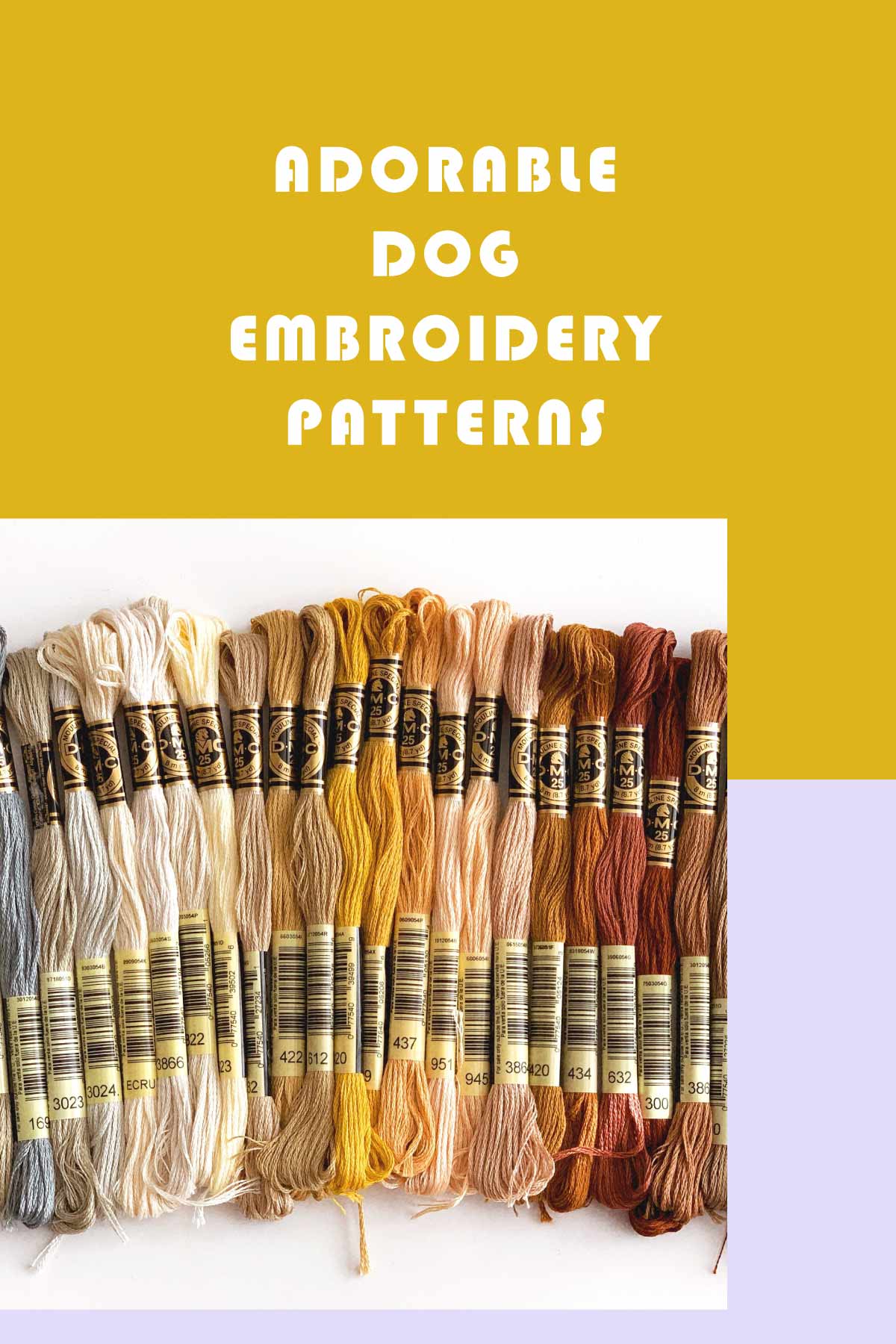 Some of the most adorable dog embroidery patterns include a Corgi with bandana, paw prints patterns, Christmas Chihuahuas, a black and white Pitbull, and a Poodle silhouette.
Dog embroideries are perfect for dog pet owners and people who love dogs in general, because embroideries can be stitched on different materials and objects and are also readily available from the store. Below are twenty adorable patterns that are great for stitching on pillows, bags, clothes, and even your pet's collar!
What Skill Level Does Dog Embroidery Take?
Most of the designs and patterns we have prepared for you are easy to finish. Simple as they are, these designs are attractive and add that extra flair to your favorite home decor or fashion items. We have chosen beginner-friendly designs that you can follow without hassle. If these are too basic, you can tweak the designs to your liking by giving it a personal touch.
Small Dog and Puppy Embroidery Designs

Big Dog Embroidery Designs

Other Adorable Dog Embroidery Designs
More Pattern Ideas You'll Love

3D Puff Embroidery Ideas – Whether you're a beginner or seasoned expert, 3D puff embroidery designs are a great way to step up your sewing game! You probably recognize this type of embellishment. You often see the 3D puff effect on sports jerseys, backpacks, baseball caps, and even on some jeans. Try out these ideas if you're looking for a new style of embroidery for your arts and crafts toolbox.
Mushroom Embroidery Patterns – We love the whimsical look of these mushroom embroidery patterns. There's so much you can create with them! Choose between wall art, put them on clothing, or even home goods. We can picture several of these designs on a tea towel for your kitchen – or give them away as gifts! You could even stitch a few toadstools on one of the Christmas design ideas above as a fun add-on.
Funny Embroidery Designs – Who knew embroidery could be so funny? This collection of design ideas will make you laugh out loud as you sew. Between amusing images, entertaining puns, and hilarious swear words, there's something for all senses of humor! Our personal favorites include a sassy aloe plant with the words, "Say aloe to my little friend." Priceless!