Inside: Strawberry embroidery patterns and fun ideas to create this summer. 
Have you ever seen food embroidery before? Because let me tell you this right now…it will give that boost of serotonin you've been looking for. They are truly one of the cutest forms of embroidery, at least that's what I think.
I've seen pineapple embroidery, Mushroom Embroidery, and many others…all of which are a must-see. I've included the first two in the 'More Ideas You'll Love' section down below. But today I have something extra special for you. Strawberry Embroidery!
I don't know about you, but my love of strawberries has been alive and well for as long as I can remember. I have these memories as a kid, it's a warm summer day and I'm sitting out on the grass, eating a bowl of strawberries. Nowadays, strawberries have such a nostalgic feel for me.
They're one of my favorite things to eat by themselves, especially when they're added to dessert!
Embroidery has a similar nostalgic feel for me as well.
So when I saw the two combined, well…you can imagine my excitement!
I don't think I've ever gotten as much inspiration to embroidery something as when I first saw someone embroider strawberries. I literally ran to my craft closet, got the supplies, and got to work. I wanted to share that feeling with everyone out there, and so today I created a list of 37 of the Sweetest Strawberry Embroidery Patterns & Designs that are bound to have you running to your craft closet as well.
But before we get into that, I wanted to take a moment to touch on some of the symbols and meanings that the strawberry fruit holds.
I feel like it just adds to the meaning of your piece and gives you some inspiration topics to consider while you work on it.
Strawberry Symbolisms
Strawberries are much more than a delicious fruit. They are ripe with symbolic meaning! Pun completely intended. This berry is known to represent purity and innocence. Think about it, how much did you love them as a child? If you were anything like me, you couldn't get your hands off them.
They're also the symbol of sensuality, fertility, and abundance. Many fruits are linked to these themes. Seeing as they are literally fruit, an extension of abundance that comes from the earth. Fertility isn't just a concept held to women and their reproductive abilities. It's also used to describe anything that produces a fruit! It is such a beautiful thing when you consider it, the fact that a deliciously sweet berry can grow right out of the ground. It makes you appreciate the small things in life.
Because of its delicious taste and sweet fragrance, the strawberry is also considered to be the symbol of perfect goodness. I totally understand this.
I think we can all think of a time when we found just the absolute perfect strawberry amongst the bunch. It was large, shiny, and so ready to be eaten!
Now that we've covered the symbolic facts about strawberries, let's go over the general facts.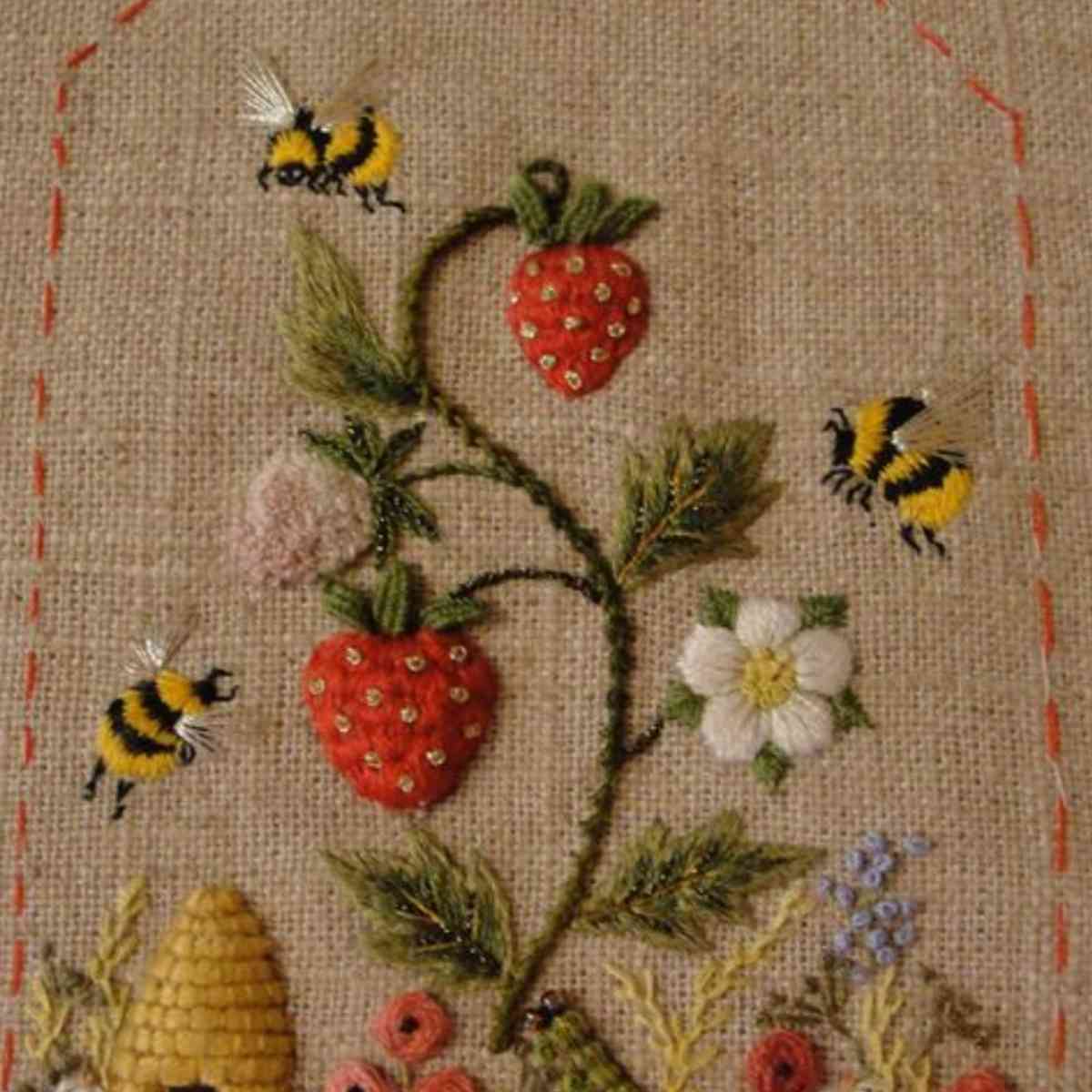 Strawberry Facts
94% of American Households eat strawberries.
Strawberries roughly have about 200 seeds per berry.
The flavor of a strawberry is determined by factors such as the weather, and ripeness when harvested.
They are the first fruit to ripen each spring.
Strawberries aren't actually berries, they are accessory fruits.
The strawberry plant is a perennial, meaning it will grow back year after year.
The earliest people to eat strawberries were believed to be Native Americans.
There are about 103 species of strawberries in the world.
Strawberries are higher in vitamin C than oranges.
Did some of these surprise you? I'm honestly shocked that a single strawberry has more vitamin C than an entire orange. What! That's crazy. This entire time oranges have been the front runner for the vitamin C campaign and in reality, the strawberry was out here just crushing them. This is good to know for the next time the cold season comes around. I'm stalking up.
Okay, now that we have a deeper understanding of our favorite fruit, it's time to dive into the fun part…strawberry embroidery! Take a look at these lists to see what one of these fruits looks like in embroidered form. Honestly, some of them are surprisingly realistic!
You can use these as inspiration for your own strawberry embroidery, or you can purchase one for yourself to save on time. I made sure to include ones that are on sale.
Strawberry Embroidery Design
In this first list, I compiled a perfect mixture of different styles and techniques that really bring out the best parts of the strawberry. You get to see it in many different forms from many different people. I just love the internet!
3. A Strawberry Hoop
6. Stay Sweet
11. Bee Hive with Strawberries
Strawberry Embroidery Pattern
So far, some of my favorite ones I've seen are the 3D strawberries. I feel like 3 Dimensional embroidery has certainly met its perfect match with these strawberries, I'm gonna have to make some for myself!
18. A bush of Strawberry thread
19. Strawberry Stitches We Love
22. Geometric Berry
23. Mixed Fruits
32. June Letters
36. Strawberries and Blueberries
More Embroidery Ideas You'll Love
23 Sweet Pineapple Embroidery Patterns & Designs – As promised, here is a great article that covers Pineapple embroidery as a whole as well as 23 awesome patterns and designs for you to look through. If you thought the strawberries were cool just wait until you see these! My favorite ones on here are the sliced view of the pineapple. They just look so realistic who knew string could be such a powerful medium!
30 Mushroom Embroidery Patterns – Do mushrooms have the same juicy sweet quality as a strawberry? No. But does that stop them from being delicious? Also no. Mushrooms are one of my favorite veggies to eat…even though they are technically a fungi. They are also one of my favorite things to embroider as well. Mushrooms are just so cute! Not to mention simple and easy to build upon when embroidering. The cottage core decor style is on the rise, people are decorating their homes with more things, and I love it! If you are a mushroom enthusiast then you have to check out these 30 Mushroom Embroidery Patterns to get you started on your own project. Take a look.
23 Lovely Lavender Embroidery Pattern Ideas– Okay Okay, I know we were sticking to the theme of foods but I just had to include this list of 23 Lavender Embroidery pattern Ideas. Lavender is one of the most beloved herbs in the world. It helps to soothe anxiety, helps people sleep, and of course…it smells amazing. Did you know that lavender is actually a part of the mint family? That is why it's so fragrant! If you are interested in adding lavender to your list of things to embroider then check out this awesome article to get you started!