If you are an avid embroiderer, it's likely that you are in need of embroidery floss storage ideas. Most crafters hoard tons of spools of threads, in a wide array of colors, textures, lengths, thicknesses, and material.
Not only can it get messy trying to store all of this, but it can be difficult to find the colors and textures that you are looking for for certain projects.
Without proper storage, your embroidery floss will become tangled and possibly even ruined. The best way to store embroidery floss is in organizers that keep spools of thread separate and allow for organization by color or thread type. Storing embroidery floss in organizers and on thread holders will keep your workspace clean, organized, and efficient.
We have put together a list of creative and clever ways to keep your needlework materials neat and easy to find. The more advanced you are, the more you are likely to need these storage ideas to keep track of the various color shades and types of sewing strings that you own.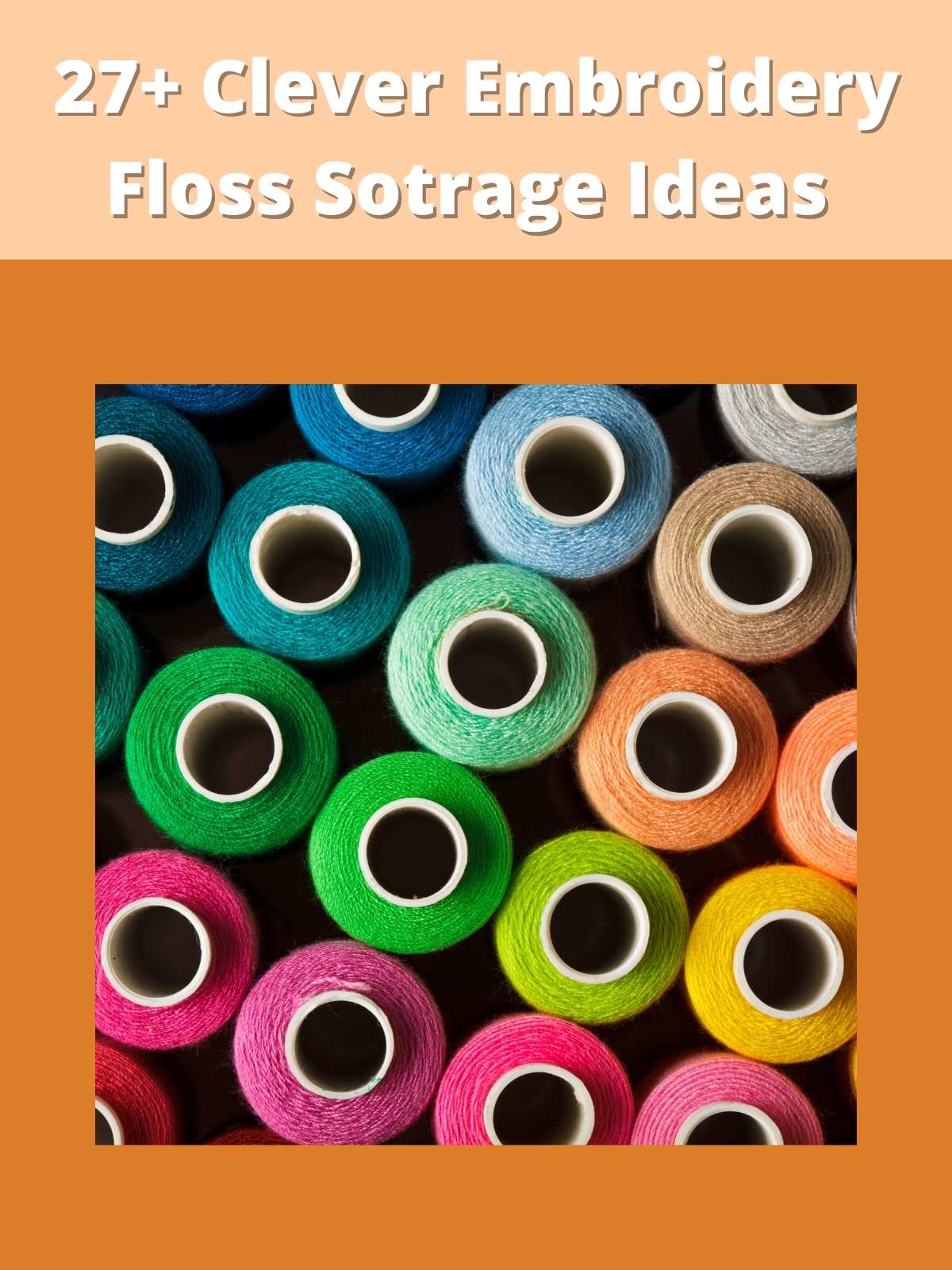 Why You Need to Properly Store Embroidery Floss
As kids, my friends and I used to toss all of our plastic thread holders into a ziploc baggie, and we'd struggle to find the colors we wanted, or be disappointed to see the fibers had come undone in the bag and tangled into a messy knot. The good news is that today, crafty people around the world have shared their innovative storage ideas that help keep your valuable threads clean, untangled, and readily available.
If you neglect to properly store thread, it can become damaged beyond repair. When it tangles, the kinks in the string don't usually come out, and although that doesn't seem so bad, it will have a negative effect on your needlework projects. Tangled fibers can come apart and tear or look loose and messy in a stitched pattern, which is of course not ideal. Moreover, with improper storage, colors can fade or bleed, especially if using silk. Don't let expensive materials get ruined! Try some of our storage ideas.
Types of Embroidery Floss
Depending upon the types of needlework you do, you may want to separate your floss based off of texture, color, or material. Here is a basic list of common embroidery threads and what they are typically used for.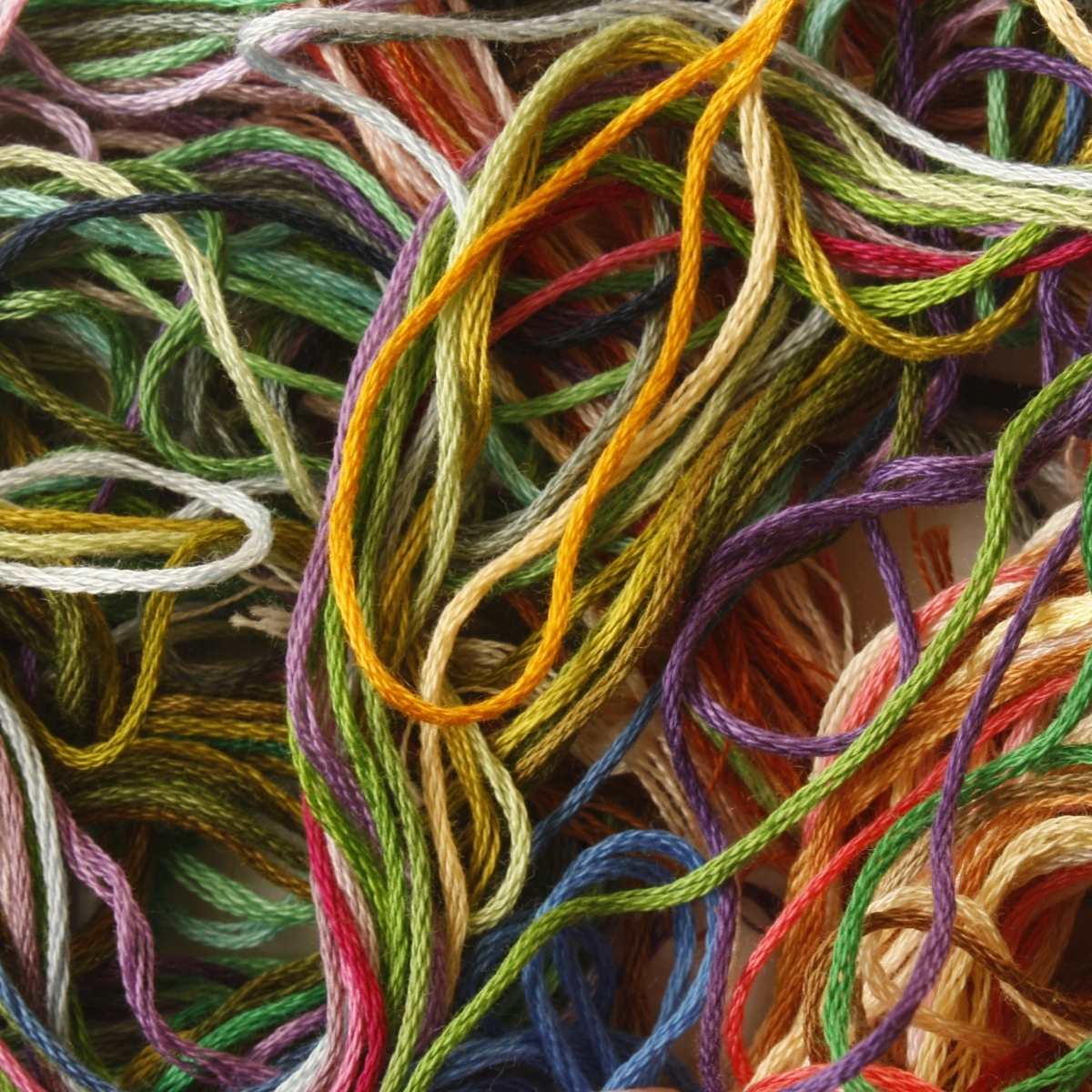 Useful Storage Tools
Spools of floss usually come in skeins, which is a name for the way that the long piece of thread is folded up and stored. A skein is the longer-looking spool that is designed to be pulled by one end without disturbing the rest of the spool. It is common to transfer these long threads onto smaller, plastic holders. These tools will help you transfer the string onto a holder so that it lays evenly and will not tear or tangle.
It is also common to use a form of beeswax or conditioner to coat threads, especially if you've got a lot that you don't use terribly often. Doing so ensures that the fibers remain strong and durable, and that they don't get ruined from tangling or static electricity.
Embroidery Floss Organizer Binder
A binder is compact and easy to travel with. Many people prefer to keep all of their threads in binders, as they don't take up too much space and make it easy to sort them in whichever way you'd like them. For an embroidery floss organizer binder, you'll need pages to hold your sewing materials and a ringed binder. Here are some useful examples:
Embroidery Floss Storage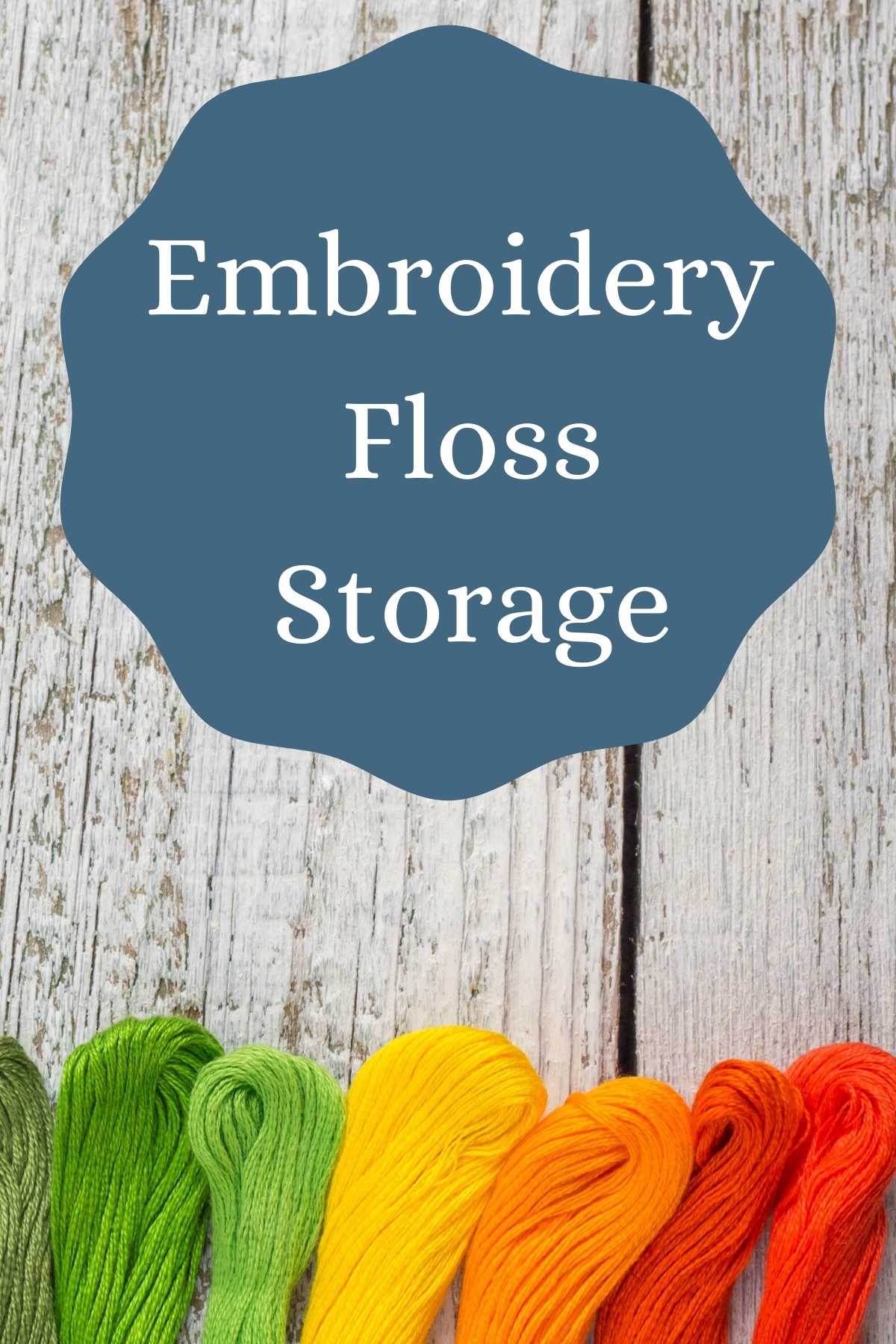 Often, when you purchase new floss from a craft store, you purchase a large variety pack, rather than just one spool. Regardless, if you are a frequent stitcher, you likely have tons of spools of thread in your home, and many of them are unopened or waiting to be used.
There are numerous organization tools to help you keep your colors and threads in order. Some even allow you to store pre-threaded needles, so you can have an easy cleanup before finishing your project, and others come with color labels so that you can easily locate whichever shade you want.
Storage Bags
Embroidery floss is not your only tool. For needlework, you use sewing rings, needles, fabric, scissors, and various other tools. If you are traveling, you'll need storage for more than just your threads! These nifty organizer bags come in various sizes, with enough room to store tools and the projects that you're currently working on.
More Pattern Ideas You'll Love
21 DIY Bee Patterns As any seasoned embroiderer will tell you, it's always fun to try a new pattern. These bee patterns are not only visually appealing, but they can also be a test of skill. What's great about learning to stitch a bee is that the pattern can be used in a variety of larger nature-themed projects.
27 Sunflower Patterns Floral stitching patterns are super common amongst those who enjoy needlework, and these sunflower patterns are no exception. With an array of colors and sizes, these sunflower designs can be great for blankets or clothing. Feel free to get creative and combine a few of these designs for a floral mosaic.
30 Festive Christmas Patterns Festive needlework projects always make great personal gifts. Check out these beautiful Christmas stitching patterns to give someone a heartfelt, handmade gift this holiday season. Be sure to select a pattern that is up to your skill level to avoid a messy project. (Tip: a little metallic string in a festive design goes a long way!)